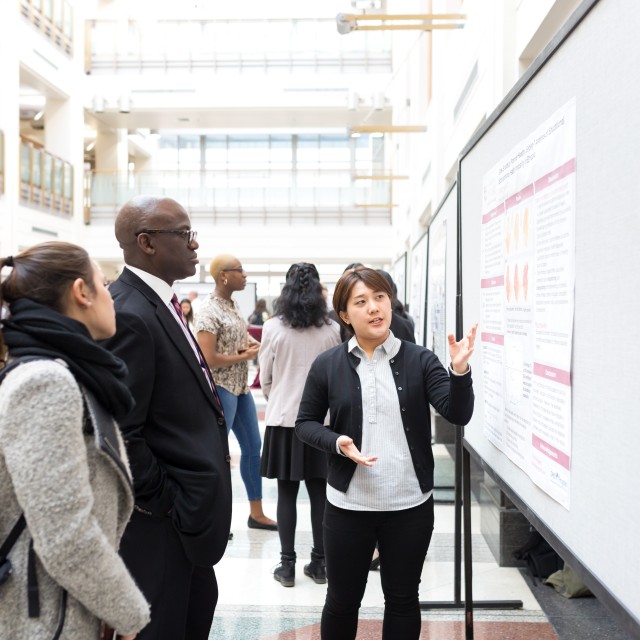 Global Health Research
The Center for Global Health promotes and supports research activities at partner sites in low- and middle-income countries as well as in the Chicago south- and westside communities that form the University of Chicago Medicine's catchment area.
As part of a major research university, the Center encourages faculty and student research that advances the field of global health and leverages the University of Chicago's institutional strengths, with an emphasis on the following areas: health, environment, and vulnerable populations; women's and children's health; genomics and chronic, non-communicable diseases across the lifespan; and urban health services and systems delivery.
Research Niches
Transition from Communicable to Chronic Non-Communicable Diseases
Partner Sites
For our partner sites, CGH facilitates exchange opportunities for visiting students, faculty, and trainees to participate in research, education and training. These exchange opportunities are reciprocal and year-round, allowing for robust relationships to develop for the benefit of global health education, and engagement.
The University of Ibadan is Nigeria's oldest university and is generally recognized as the country's premier institution of higher learning. The College of Medicine is a renowned training institution for medicine and medical sciences in Nigeria, while its affiliated University College Hospital is widely regarded as a center of excellence for clinical medicine, training of health care professionals, and medical research in West Africa. A clinical rotation at the University of Ibadan will expose students and residents to health care delivery in a unique resource-limited setting.
University of Chicago Research Bangladesh (URB) is a non-profit organization established by the University in 2009 that offers state-of-the-art population, clinical and molecular laboratories in more than 50,000 square feet of space in 6 buildings, with over 300 staff.  It has partnered with various US and Bangladesh institutions, one of the main institutions being BSMMU, to implement large scale collaborative biomedical and public health research. URB is under the direct supervision of its Principal Investigator and Executive Director, Dr. Habibul Ahsan.
The University of Chicago has had a relationship with PUMC for over a century. In 1914, then president of the University of Chicago, Harry Pratt Judson, helped to establish the China Medical Board and PUMC. PUMC is among the most selective medical colleges in the People's Republic of China. It is a relatively independent institution affiliated with Tsinghua University, which is one of the top two universities in China. In November of 2013, Chicago faculty from the Medicine, Surgery, and Family Medicine Residency Training Programs traveled to Beijing to participate in an International Symposium on Residency Training that was convened by the University of Chicago Center in Beijing, in partnership with PUMC, Wuhan University Health Sciences Center, and the WUMER Project. The symposium reviewed current strategies and future innovations in residency training in the United States and Chicago. 
Universidad Andres Bello (UAB) offers clinical rotations for students from the University of Chicago. The clinical rotations will be available at a broad spectrum of public and private hospitals so that the student can obtain a more accurate understanding of Chile's public/private health system. UAB will designate a coordinator for this activity and each student will have a tutor to assist him/her in getting familiar with the assigned hospital and to get integrated with AUB students.  By participating in such a program, students will be able to expand their knowledge and get acquainted with transcultural differences in disease and in medical practice between both countries. This opportunity is open to advanced undergraduates, medical students, and residents- preferably with advanced Spanish skills- throughout the year, except in February. The program is lead onsite by Dr. Eduardo Costa and the University of Chicago Faculty Sponsor is Dr. Brian Callender. 
This partnership covers mutual exchanges of undergraduate and graduate medical students for clinical observerships, faculty exchange for education purposes, and joint clerkships in practical field courses. One significant area of cooperation is in pedagogy covering the development of joint internationalized curricula. The program emphasizes the exchange of academic material and teaching methodology. The program is sponsored by Dr. Sola Olopade, Dr. Vinay Kumar, and Dr. Scott Stern and led onsite by Professor Pragna Rao.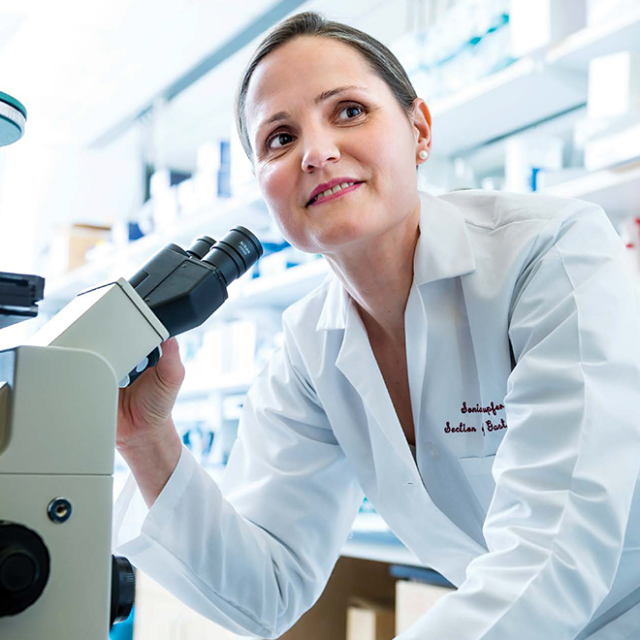 Memorandum of Understanding
In seeking to promote increased international cooperation to international health issues, the Center for Global Health has been working to foster official partnerships between the University of Chicago and other institutions around the world. 
If you are a University of Chicago faculty member with an interest in forming an MOU with an international institution, please email globalhealth@uchicago.edu to set up an appointment to discuss the opportunities available.